The ARIA team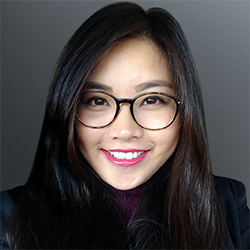 Tung Tung is a Research Intelligence Advisor at Erasmus University Rotterdam. She is responsible for enabling and opening up the strategic dialogue between faculty management teams and the university board with research intelligence. She is also a visiting researcher at the Centre for Science and Technology Studies (CWTS) of Leiden University in the following research areas: Research Intelligence, Responsible Research and Innovation (RRI) and Open Science.
Until his retirement in 2020 Gert was head of Research Assessment and Evaluation Service at the library of the Erasmus University Rotterdam (EUR) and initiator and coordinator of Research Intelligence at the EUR. He still is associated with the EUR as senior advisor Research Intelligence.
Researcher and project manager at CWTS since 2017. Tjitske is an anthropologist and is interested in the academic organization and co-creation of research value, societal relevance, and reward and recognition. Thinking about and developing methods that help us understand and talk about these complex things collectively is central to this. She is involved in projects around self-assessment, reward and recognition, interdisciplinarity and responsible research and innovation.
Rik is a research policy advisor at Erasmus MC. He specializes in the application of research intelligence for research strategy and policy.
Thed is a senior researcher at CWTS, working on the application of research intelligence and indicators in the process of research assessment, as well as the interaction of open science, research integrity and reward & recognition in the management of scholarship.
Alenka Prinčič is Head of Research Support at the TU Delft Library. Her main areas of interests are academic publishing, visibility and impact, and research intelligence.She is responsible for the university's publishing platform and research analytics services of the Library. Alenka's background is in microbiology..
Ludo is professor of Quantitative Science Studies at CWTS, Leiden University. He has an extensive knowledge of scientometric data sources, indicators, and tools, and of their use to support research evaluation and research management.